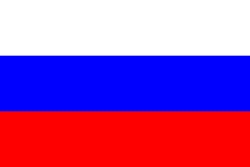 Русская
версия



Home






Publication Terms





Authors




Contents









2007 &nbsp(vol. 2)



2006 &nbsp(vol. 1)






Information and Advertising





Editorial office:

Liteiny ave. no. 39, 191014 St. Petersburg, Russia


Contact person:

Averyanova
Oxana Yuryevna
Tel.: (812) 273-61-47
E-mail: info@ngtp.ru


© Web design
O. Averyanova, E. Deryabina,
A. Karpenkova, 2006-2010
Edition 2010, vol. 5, no. 1

Edition ?1 (2010, Vol 5) is consist of young professionals' papers for Jubilee Conference of 80th Anniversary of VNIGRI "Prospects of Petroleum Geology" (9-13 November 2009).
You can reach articles by clicking on the article title. Article's abstract, key words, references are available there.
Each article can be opened by clicking on the pdf icon.
Article citation is available under abstract. You mention this data when referring to articles.