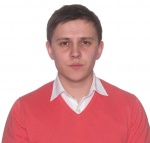 Murzin Sh.M.
murzinsh@gmail.com
Graduated from Lomonosov Moscow State University with a degree "petroleum geologist" (2007).
PhD in Geology and Mineralogy.
Manager in Exploration of Bashneft Oil Company, Ufa.
Area of scientific interest: petroleum geology.
Author of 9 publications, including one monograph.
Economy, information technology, resource management
Section editor – PhD in economics Krasnov O.S.
Article # 60_2012
submitted on 07/31/2012 displayed on website on 11/19/2012
29 p.
Polyakov A.A., Murzin Sh.M.
pdf
International experience in geological risk analysis
A new technique for estimating probability of exploration project success is proposed. This technique is based on assessment of the multiplicative effect of the factors of hydrocarbon accumulation formation and preservation. The paper reviews the probability range for geological prospects of different exploration degree.

Key words: geological risks, exploration success, probability, project ranking.
article citation
Polyakov А.А., Murzin Sh.M. Mezhdunarodnyy opyt analiza geologicheskikh riskov [International experience in geological risk analysis ]. Neftegazovaya Geologiya. Teoriya I Praktika, 2012, vol. 7, no. 4, available at: http://www.ngtp.ru/rub/3/60_2012.pdf
References
Al'mendinger O.A., Mityukov A.V., Myasoedov N.K., Nikishin A.M., Gayduk V.V., Gubarev M.V.
Ob"emnaya geologicheskaya model' osadochnykh basseynov na osnove analiza dannykh 3D seysmorazvedki
[Volume geological model of sedimentary basins based on analysis of 3D seismic data]. Nauchno?tekhnicheskiy vestnik of Rosneft Oil Company, 2011, no. 22, p. 10-12.
Ampilov Yu.P., Gert A.A.
Ekonomicheskaya geologiya
[Economical geology]. Moscow: Geoinformmark, 2006, 400 p.
Bazhenova O.K., Burlin Yu.K., Sokolov B.A., Khain V.E.
Geologiya i geokhimiya nefti i gaza
[Geology and Geochemistry of Oil and Gas]. Editor Sokolov B.A. Moscow: MGU, 2000, 384 p.
Dulesov A.S., Semenova M.Yu.
Sub"ektivnaya veroyatnost' v opredelenii mery neopredelennosti sostoyaniya ob"ekta
[Subjective probability in determining uncertainty of state of object]. Fundamental'nye issledovaniya, 2012, no. 3, p. 81-86.
Eddous M., Stensfild R.
Metody prinyatiya resheniy
[Decision-making methods]. Moscow: Audit, YuNITI, 1997, 587 p.
Eremenko N.A., Chilingar G.V.
Geologiya nefti i gaza na rubezhe vekov
[Geology of oil and gas in the turn of the century]. Moscow: Nauka, 1996, 176 p.
Gritsanov A.A
Noveyshiy filosofskiy slovar': Entsiklopediya
[New philosophical dictionary: Encyclopedia]. Minsk: V.M. Skakun, 1998, 896 p.
Guseynov A.A., Geyman B.M., Shik N.S., Surtsukov G.V.
Metodika prognozirovaniya i poiskov litologicheskikh, stratigraficheskikh i kombinirovannykh lovushek nefti i gaza
[Technique of forecasting and prospecting of lithological, stratigraphic and combined oil and gas traps]. Moscow: Nedra, 1988, 270 p.
Khitrov A.M, Il'in V.D., Savinkin P.T.
Vydelenie, kartirovanie i prognoz neftegazonosnosti lovushek v trekhchlennom rezervuare
[Isolation, mapping and forecast of oil and gas traps in the tripartite tank]. Moscow: Ministry of natural resources of Russian Federation, Ministry of Energy, VNIGNI, 2002, 64 p.
Lazakovich N.V., Stashulenok S.P., Yablonskiy O.L.
Kurs teorii veroyatnostey
[Course in Probability Theory]. Uchebnoe posobie, 2003, available at:
www.elbook.bsu.by
Lisitsin A.P.
Lavinnaya sedimentatsiya i pereryvy v osadkonakoplenii v moryakh i okeanakh
[Avalanche sedimentation and breaks in sedimentation in seas and oceans]. Moscow: Nauka, 1988, 309 p.
Lokal'nyy prognoz neftegazonosnosti na osnove analiza stroeniya lovushek v trekhsloynom rezervuare
[Local forecast of oil and gas potential on the basis of analyzing the structure of traps in the three-layer reservoir]. Moscow: VNIGNI, 1982, 52 p.
Lutsaevskiy A.S., Chaynikova T.S.
Sovremennye metody prinyatiya resheniya v usloviyakh neopredelennosti
[Modern methods of decision-making under uncertainty]. Sistemi obrobki іnformatsії, 2007, vol. 7 (65), p. 104-106, available at:
http://www.nbuv.gov.ua/Portal/natural/SOI/2007_7/Lycaevsk.pdf
Polyakov A.A., Krinin V.A., Zhemchugova T.A.
O vliyanii lozhnykh flyuidouporov na neftegazonosnost' nizhnemelovykh rezervuarov Bol'shekhetskoy terrasy
[The effect of false confining beds for petroleum potential of reservoirs of Bolshekheta Terrace]. Nauchno-tekhnicheskiy vestnik OAO "NK "Rosneft', 2011, no. 4, p. 15-19.
Rouz Piter R.
Analiz riskov i upravlenie neftegazopoiskovymi proektami
[Risk analysis and management of oil and gas projects]. Moscow-Izhevsk: «Institut komp'yuternykh issledovaniy», 2011, 304 p.
Shcherbakova Yu.V.
Teoriya veroyatnostey i matematicheskaya statistika
[Probability theory and mathematical statistics]. Moscow: EKSMO, 2008, 160 p.
Slavkin V.S.
Geologo-geofizicheskoe izuchenie neftyanykh produktivnykh otlozheniy
[Geological and geophysical study of oil productive deposits]. Moscow: Moscow University, 1999, 82 p.
Teoreticheskie osnovy i metody poiskov i razvedki skopleniy nefti i gaza
[Theoretical basis and methods of prospecting and exploration for oil and gas accumulations]. Editor A.A. Bakirov. Moscow: Vysshaya shkola, 1987, 384 p.
The CCOP Guidelines for Risk Assessment of Petroleum Prospects, 2000, available at:
http://www.ccop.or.th/ppm/document/INWS1/INWS1DOC11_caluyong.pdf
Vysotskiy I.V., Vysotskiy V.I.
Formirovanie neftyanykh gazovykh i kondensatnogazovykh mestorozhdeniy
[Formation of oil, gas and gas condensate fields]. Moscow: Nedra, 1986, 226 p.